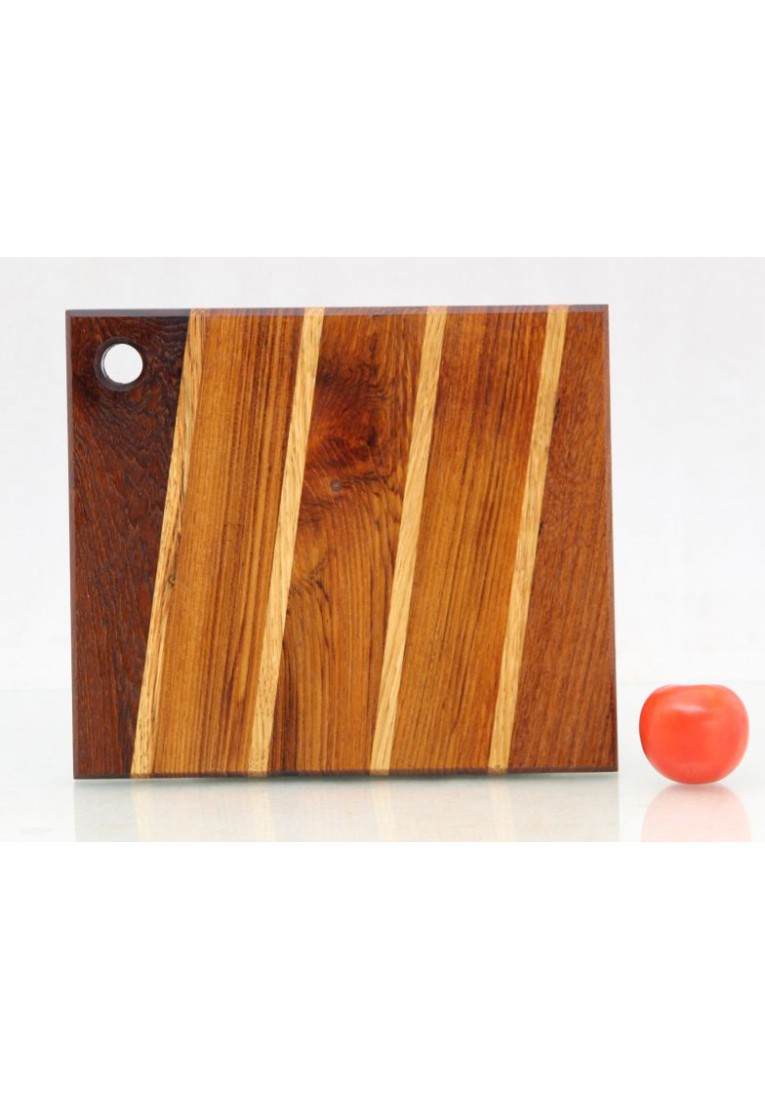 Four Lines - Cutting Board
Dimension:
22.00 cm. x 19.00 cm. x 2.00 cm.
Product Description
This beautiful hand-crafted reclaimed teak board is ideal for chopping vegetables and fruits. Every piece is completely unique with stunning grain patterns and color. Finished with extra virgin olive oil. Measure 22 cms. long included handle and 19 cms. wide at widest point and 2 cms thick. It is extremely durable and looks great with inversed grain design. It is a reversible board. Both sides have been finished for use. It Has a small hole at one end of the board so you can proudly display it in the kitchen.